Read the research summary on COVID-19 and the investor experience, and the full study results.
More resources

What the findings could mean for your investments
August 19, 2020
TORONTO – A new study by the Ontario Securities Commission (OSC) Investor Office found that the COVID-19 pandemic has increased stress levels when thinking about investments for 47% of Canadian retail investors.
The study was conducted as part of the OSC's activities to improve investor protection and the investor experience. This study covered several topics, including:
Investment Stress
47% of investors are experiencing increased levels of investment stress during the COVID-19 pandemic.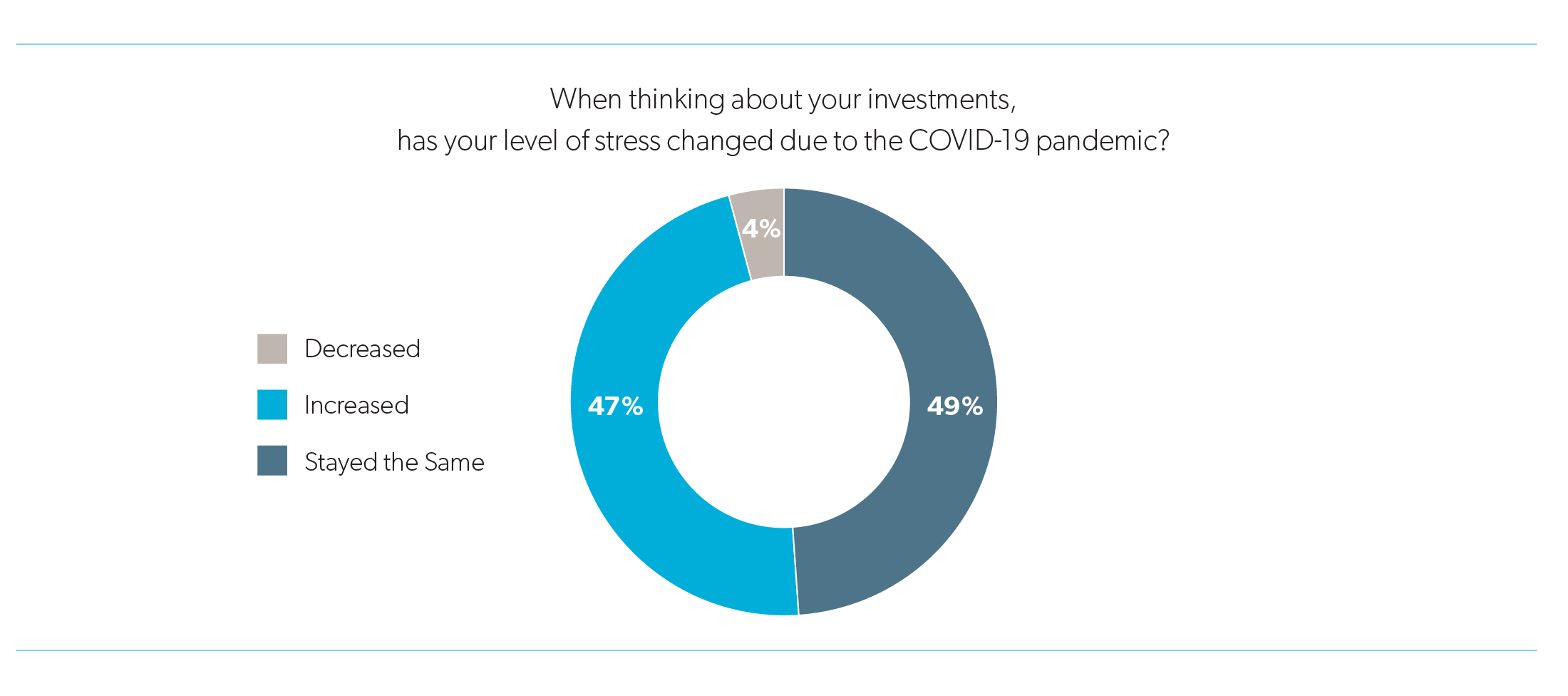 Selling Investments
85% of investors had not sold any investments during the first months of the pandemic.

Working with an Advisor
81% of investors gave a favourable rating when asked about their advisor's financial advice during the COVID-19 pandemic.

Difficulty in Understanding Investments
68% of investors experience at least one challenge to understanding their investments. When asked to identify why it is challenging to understand their investments, the most common challenge was "I need more financial knowledge" (30%) followed by "Financial concepts are confusing" (22%).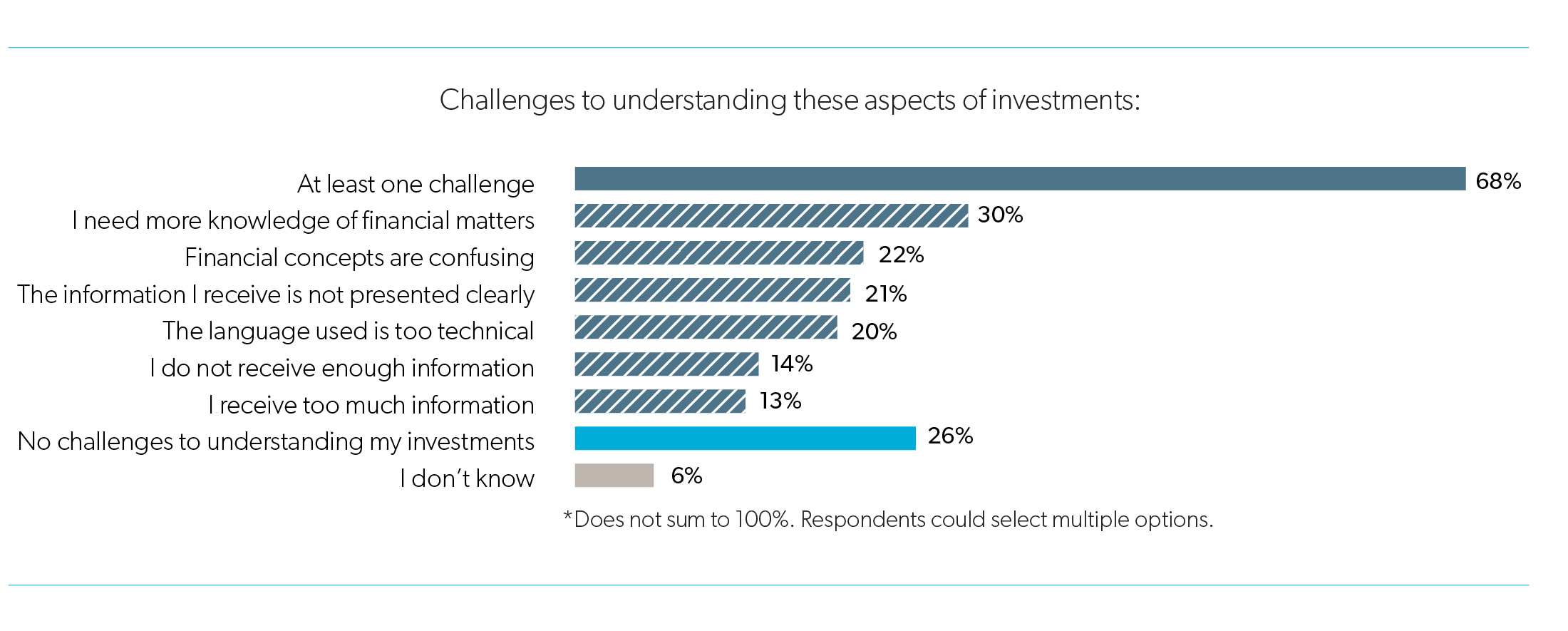 Financial Knowledge
23% of investors demonstrated high financial knowledge by correctly answering questions about diversificationDiversification A way of spreading investment risk by by choosing a mix of investments. The idea…+ read full definition, inflationInflation A rise in the cost of goods and services over a set period of time.…+ read full definition, bondBond A kind of loan you make to the government or a company. They use the…+ read full definition prices, compoundingCompounding A way to grow your money faster. Instead of spending the money you make investing,…+ read full definition, and numeracy.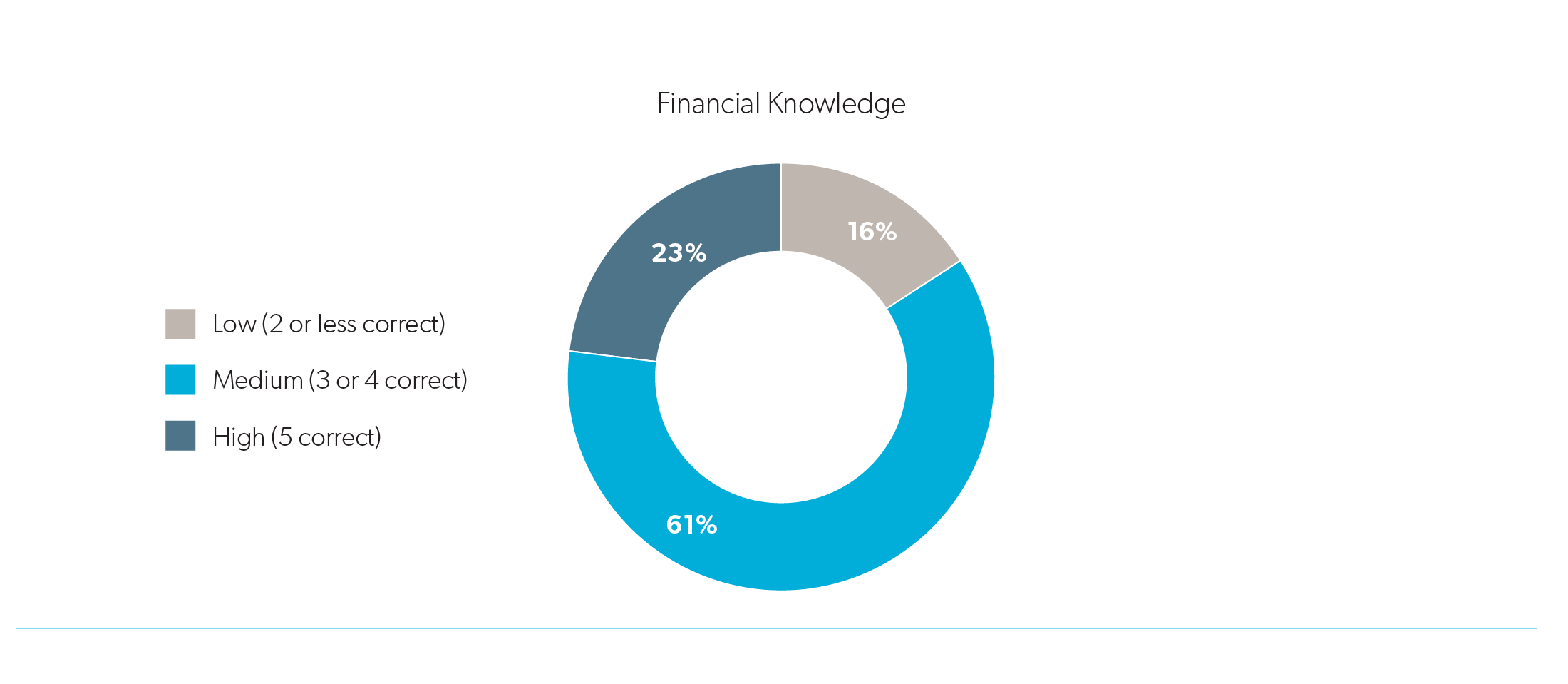 Read the research summary on COVID-19 and the investor experience, and the full study results.
About the research: The OSCOSC See Ontario Securities Commission.+ read full definition Investor Office engaged Leger Marketing Inc. to conduct a survey to, among other things, help us understand the level of financial literacy among Canadian investors and the investor experience during COVID-19. The survey was conducted online among a representative sample of 1,942 Canadians, 18 years of age or older, between March 30 and April 11, 2020. The results were weighted by age, gender and region using the latest Statistics Canada Census data to reflect the actual demographic composition of the adult population aged 18 and older residing in Canada.